J-Bar Farms
Sheridan, Oregon (503)843-3339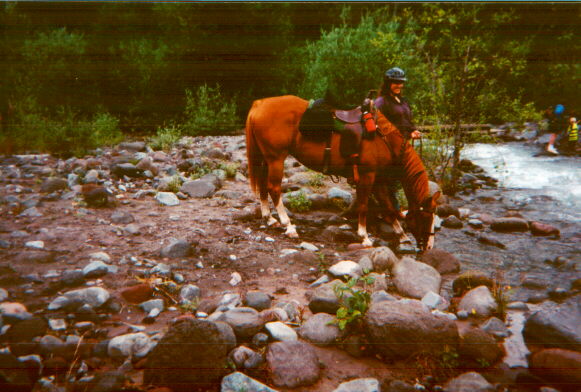 J-Bar Farms is located in the foothills of the Coast Range southwest of McMinnville, Oregon. In residence here are a fine herd of miniature Mediterranean donkeys, a Quarter Horse gelding, one lovely solid-colored Paint mare, and an adopted "purebred Hawai`ian poi dog."
Click here to meet the J-Bar Farms' donkey herd, and see who's for sale here.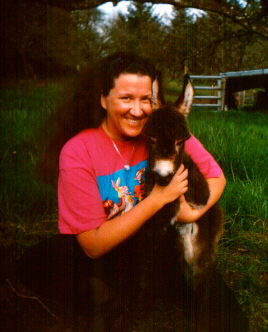 Miniature Mediterranean donkeys are 36 inches and under at the withers (shoulder), though most of the J-Bar Farms' donkeys are 30-33 inches. They originated on the islands of Sicily and Sardinia south of Italy. If this is your first look at these little joy machines, enjoy! The farm is located ten miles southwest of McMinnville Oregon at an elevation of about 400 feet. It's a beautiful part of the country, and I am blessed to live here. Visitors are welcome by appointment.
Big News! We have purchased land on the Big Island of Hawai`i and sadly are unable to take the donkeys with us. Please click here to see the herd, which is now entirely available for sale to prepare for our move.
We have miniature donkeys for sale! Jack service too!
More info...
J-Bar Farms now offers affordable grazing muzzles with attached breakaway halters!
click here.
Click for Baby Pictures!!
If you are interested in the J-Bar Farms' donkey health program, click here.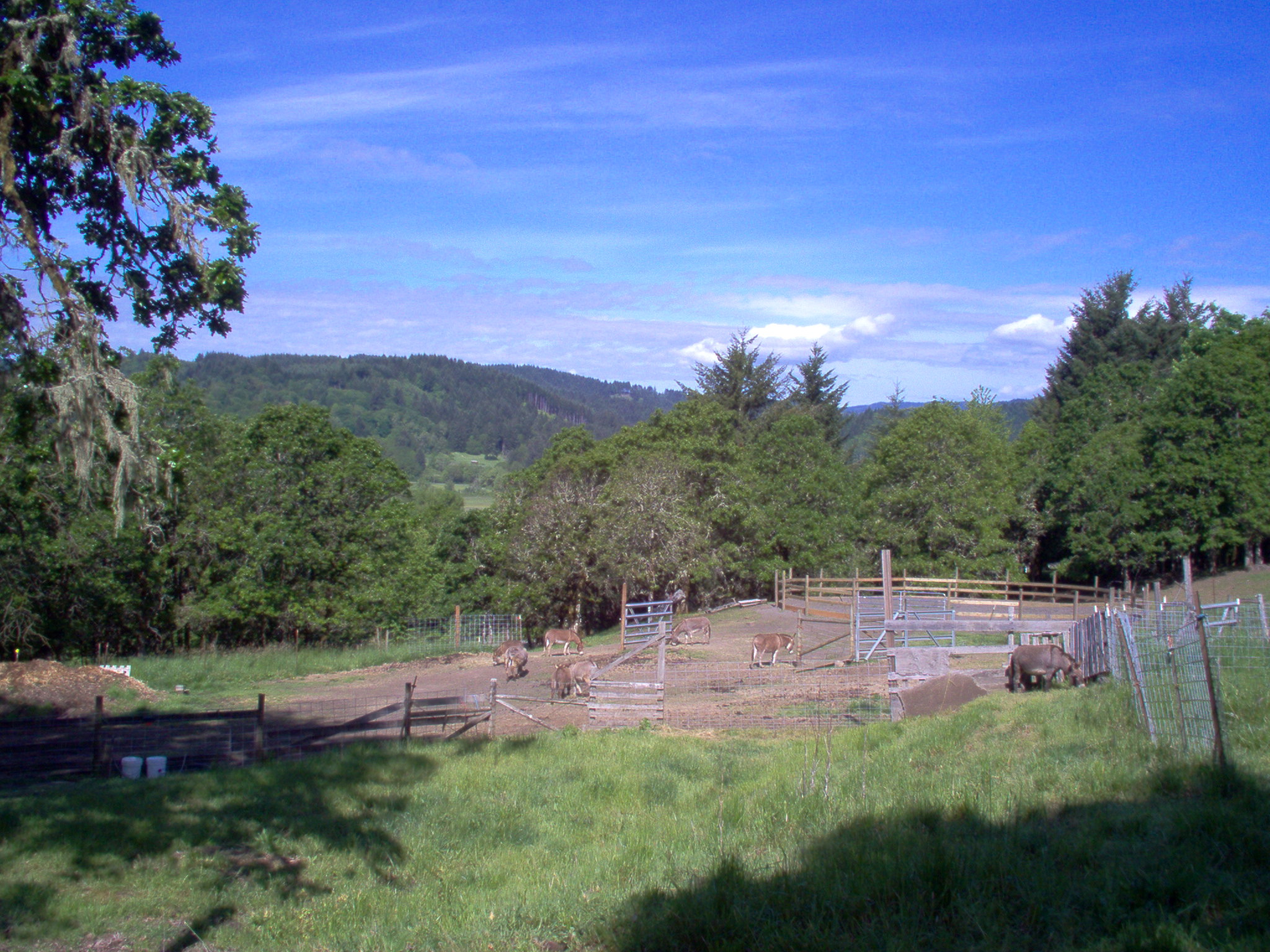 J-Bar Farms, May 2004
Now you can use PayPal to use your checking account or credit card!

All the animals at J-Bar Farms are on individualized nutritional programs based on
Dynamite® Specialty Products. Click here for Dynamite® information!
Email: Donkeys@theHorseWorks.com


This site is under construction. Please check back frequently!
Bookmark this page to keep checking!
For more information about miniature Mediterranean donkeys, click a link below.
NMDA: National Miniature Donkey Association
ADMS: American Donkey and Mule Society
HorseWorks Home
Meet the J-Bar Farms' Donkeys
Donkeys For Sale
Order Grazing Muzzles
J-Bar Farms' Foal Photos!
J-Bar Farms' Herdsires
J-Bar Farms' Sold Donkeys
J-Bar Farms' Miniature Donkey Health Program
Dynamite Specialty Products info
Candi Johnson, L.M.T. Massage Therapy info
Raindrop Therapy info
© 1989-2013 all content -- the HorseWorks
All Rights Reserved. No images may be reproduced or re-distributed without the express consent of site owners.